Chytrý reproduktor HomePod
Sofistikované zařízení, které dokáže obsluhovat chytrou domácnost na základě hlasových povelů, které mu zadáte! To je Apple Homepod. Navíc se nejedná o žádné chrastítko, díky 7 výškovým a středovým reproduktorům, krásně rozezvučí vaši domácnost. Je to v podstatě vaše osobní asistentka, Siri, která udělá, co vám na očích uvidí.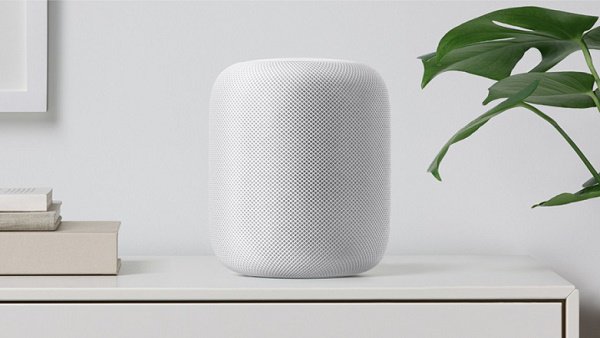 Poslouchá vás
Díky 6 mikrofonům na snímání okolního zvuku porozumí vašemu hlasu. Nejen že rozumí vašemu povelu, ale také dokáže analyzovat, zda jste postavený někde u zdi nebo uprostřed místnosti. Pak tomu také přizpůsobí zvukové podání a rovnoměrně ozvučí místnost.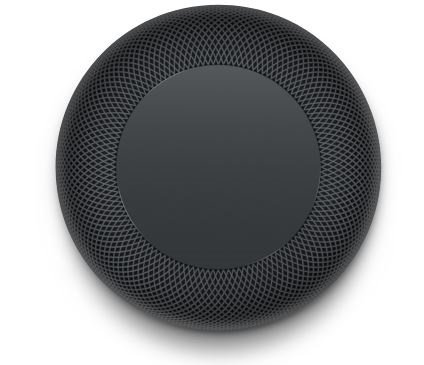 Překvapí vás, co vše dokáže
Požádejte Siri o mix songů! Vyberte si žánr nebo interpreta a je to. HomePod má přístup k databázi Apple Music, odkud vytáhne vámi požadovanou muziku. Mimo muziku vám umí přečíst ale i zprávy, poskytne vám informace o počasí a dopravě, převede jednotky nebo spočítá, co potřebujete. Zaručeně oceníte i možnost ovládání chytré domácnosti, díky integraci HomeKitu.
Slyší vás i přes hudbu
Přejete si změnit hudbu? Požádejte Siri, která vás nikdy nepřeslechne! Díky inovativnímu zpracování vás Siri uslyší i z dálky nebo přes hudbu na plné pecky.
Zcela nová úroveň poslechu muziky
Umístěte HomePod kdekoli v místnosti. Sám automaticky analyzuje akustiku, nastaví zvuk na základě umístění mluvčího a směřuje hudbu v optimálním směru. Nezáleží na tom, jestli ho umístíte doprostřed místnosti, na polici nebo proti zdi. HomePod si vždy poradí.
Dokonalé ozvučení
HomePod představuje zcela neuvěřitelnou technologii přehrávání hudby, nabízí 7 reproduktorů umístěných ve spodní části, které odráží zvuk od podložky na které reproduktor stojí. Nad nimi je bassový reproduktor, navržený společností Apple a má nový čip A8, jenž dokáže v reálném čase upravovat hudbu pro co nejlepší poslech v místnosti, ve které se reproduktor právě nachází.
Klíčové vlastnosti
Výkonný reproduktor HomePod, který skvěle zní. Přístup k jednomu z největších světových hudebních katalogů Apple Music. Ovládejte ho pomocí asistentky Siri. Revoluce v poslechu hudby. Možnost umístění kdekoliv v místnosti. Automatické nastavení akustiky. Možnost využití dvou zařízení v místnosti, které se automaticky detekují a vytvoří tak ještě realističtější zvuk – komunikace přes AirPlay2. Slyší vaše požadavky i přes silnou muziku nebo z druhého konce místnosti. Několik vrstev zabezpečení. Anonymní identifikační číslo a šifrování. Chrání vaše soukromí. Učí se, co máte rádi. Reaguje i na dotyk – klepnutí na horní část umožňuje přehrávaní, pozastavení nebo nastavení hlasitosti. Pomáhá ovládat chytrou domácnost. Odpoví vám na otázky – počasí, doprava, čas, sport, zprávy a další. Reproduktor váží 2,5 kg a má rozměry 172 mm x 142 mm. K síti se zařízení připojuje přes WiFi.